Photo Page 1:
Hercules and I were one of the first Military Police Sentry Dog teams in Vietnam.
Hercules and I looking at one of our charges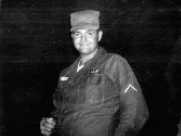 PFC Melvin Canady, looking as if he had drank some adult beverages.
He was 24 year old after all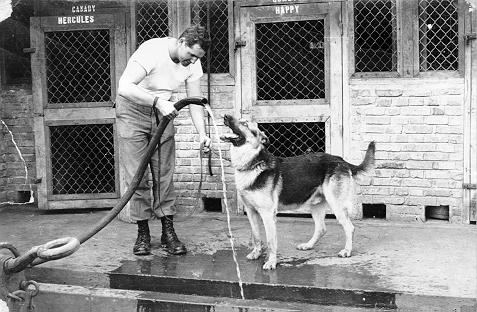 Hercules liked to play in the water, which had to be trucked in. We had no running water.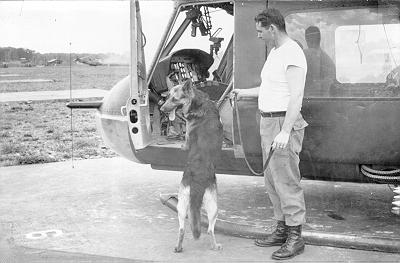 One of the choppers we guarded at night, assigned to the 155 Aviations, Ban Me Thout.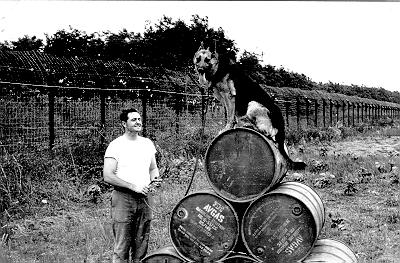 This was part of our obsticle coarse we set up using empty JP4 barrels.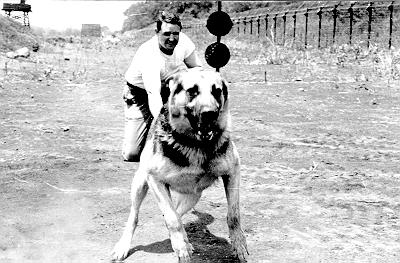 Herc and I during attack training.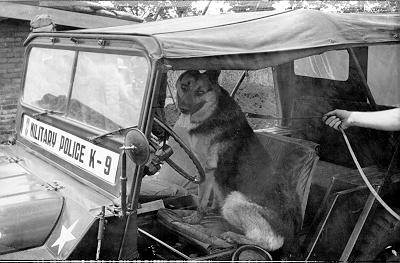 Herc was like most pets, wanted to go for a ride.